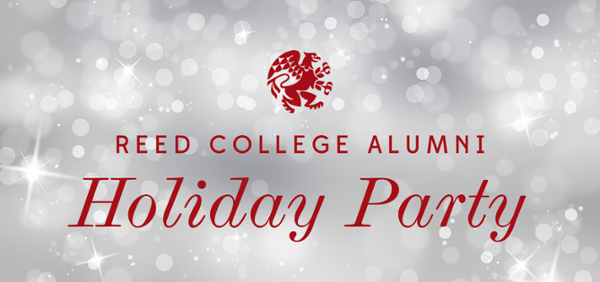 You are invited to enjoy the whimsy and delight of the season at the annual Reed Alumni Holiday Party, Saturday, December 10, 2016, in Kaul Auditorium.
Party Details
6 p.m. Hosted cocktail hour
7 p.m. Buffet dinner
8 p.m. Bagpiper and the boar's head procession
8:15 p.m. Dessert
8:30 p.m. Dancing begins, featuring the Sportin' Lifers quartet with Erin Wallace '96 and Whit Draper '87
Price, Parking, and Attire
$50 per person ($20 for young alumni—class of 2007 and later), which includes the cocktail hour, buffet dinner, dessert, hosted bar until 7:00 p.m., Sportin' Lifers quartet, and other entertainment.
Shuttles will be available from the west lot (off SE 28th Avenue) and the east lot (off SE Woodstock Boulevard) from 5:30 to 6:30 p.m. and 8:30 to 9:30 p.m.
For this festive occasion, we invite our guests to come cloaked in their favorite evening wear.