2014 Pride Parade Registration and Information
Who can come: Students, Alumni, Faculty, Staff, Parents, Friends…anybody who wants to march under the Reed flag!
When: Arrive by 9:45 a.m. (Parade is at 11), on Sunday, June 15.
Where: Spot 61, in Section 11 – just off of NW Flanders and 8th.
What to wear: Anything rainbow or Reed-related is great. For the occasion, the Bookstore is selling select Reed shirts (pictured below) for $5 (as long as you promise to wear it to Pride!)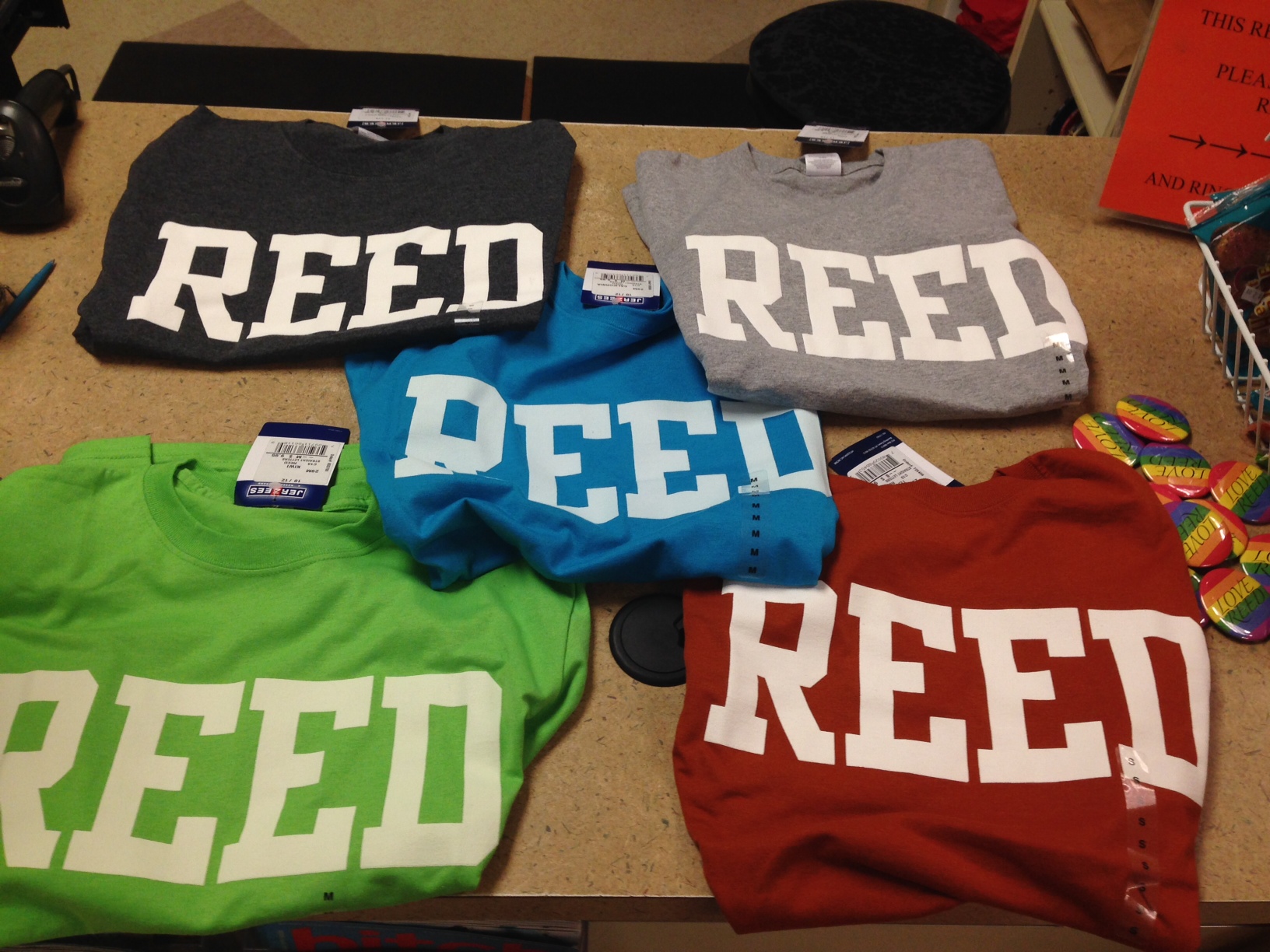 How to get there: Line 17 or 9 are good options, (Line 19 doesn't run until 10:30 a.m.) Vans will be leaving campus at 9:30 a.m. to downtown from the parking lot by Foster/Scholz. If you're interested in ride sharing, email rshryock@reed.edu.
Questions? Email alumni@reed.edu. 
Using the below form is no longer necessary, but encouraged - you will be added to our email list and informed about Pride, this year and (hopefully) next year. You can also request an identity-specific "Love Reed" button to be brought to the parade!