Welcome to the 2018—2019 Alumni Board members!
In accordance with the constitution of the Reed College alumni association, and following a call for nominations, we are pleased to present the following nominees to the Alumni Board. All terms begin July 1, 2018. Some of these sketches may have been edited for space. Continuing Board members are listed below.
Nominations for the Alumni Board starting on July 1, 2018:
Alumni Trustee (Four–Year Term)
Darlene D. Pasieczny, Art History '01, Portland, OR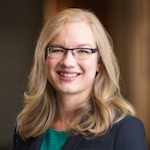 Darlene is an attorney on the securities and fiduciary litigation team at Samuels Yoelin Kantor LLP. She represents investors nationwide to recover investment losses caused by financial advisor misconduct or defective securities, with a particular focus on working with frequent targets of securities fraud: retirees and women investors. She also represents parties in trust and estate disputes, and in financial elder abuse litigation. Previously, Darlene worked at Banks Law Office PC (founded by Robert S. Banks Jr. '77), where she developed her concentration on corporate and securities litigation and FINRA arbitration. Before law school, Darlene worked in the restaurant industry and as an event director for an art gallery. Darlene earned a B.A. in art history from Reed College in 2001, Phi Beta Kappa, an M.A. in art history from Columbia University in 2003, an A.O.S. in culinary arts from the Scottsdale Culinary Institute in 2005, and a J.D. from Lewis and Clark Law School in 2012, magna cum laude. She is a member of Reed's Alumni Board, chair of its Reed Career Alliance committee, and co-founder of the Alumni Coach program (alumni-to-alumni career advising). She also has been a career network volunteer, admissions volunteer, Working Weekend mentor, and 15th reunion committee member. She serves on the Board of Directors of the Public Investors Arbitration Bar Association (PIABA), an international bar association of securities lawyers, and is sought after as a speaker on securities and estate matters. Darlene lives in Portland, OR.
Secretary (One–Year Term)
Melissa Osborne, Sociology '13, Oak Park, IL

Melissa is a Ph.D. candidate at the University of Chicago, where her research focuses on identity, social mobility, and inequality. Her dissertation project is focused on the experiences of first generation and low income students attending elite colleges and universities, and she also conducts research and policy work tied to homelessness and housing and the policing of marginalized groups. Melissa earned an A.A. in sociology from Umpqua Community College in 2010, a B.A. in sociology from Reed College in 2013, and an M.A. in sociology from the University of Chicago in 2015. She is a member of Reed's alumni board and Peer Mentor Program advisory board and currently co-chairs the alumni board diversity and inclusion committee. She also has been an admission volunteer, career network volunteer, and Working Weekend mentor. She is actively engaged in education outreach with underserved youth communities and adult homeless populations in the Chicago area. Melissa lives in Oak Park, IL.
Alumni Board At-Large Members (Three–Year Term)
David A. ("Dave") Baxter, Psychology '87, Kensington, MD

Dave is a stained and fused glass artist and the owner of Glass by Dave, purveyor of unique, custom-made pieces. He earned a B.A. in psychology from Reed College in 1987. Dave is a member of the Washington DC chapter committee and currently leads it as Chapter Chair. He also has served on his 30th reunion committee, as an admission volunteer, and in an earlier term on the alumni board. Dave lives in Kensington, MD.
Molly R. Case, Economics '12, Sudbury, MA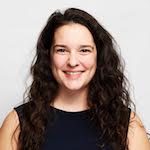 Molly is the Deputy Development Director at SOIL (Sustainable Organic Integrated Livelihoods), an organization co-founded by Sasha Kramer '99 that focuses on sustainable solutions to the sanitation crisis by transforming wastes into resources in Haiti's largest cities. Molly joined SOIL in 2012, after completing her Reed thesis examining sustainable financial models for small non-profit organizations and using SOIL as a case study. From 2013-2015 Molly worked with an educational nonprofit in New York City before rejoining the SOIL team in 2016. Molly now splits time between the US and Haiti.
Emma Mclean-Riggs, Sociology '14, Denver, CO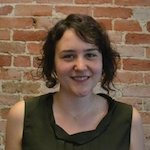 Emma is a law clerk on the United States Court of Appeals for the Tenth Circuit. During law school, she worked for the American Civil Liberties Union of Idaho, the National Center for Lesbian Rights, and the Family Violence Law Center. She received a B.A. in sociology from Reed College in 2014 and a J.D. from the University of California at Berkeley School of Law in 2017. She has served as an Alumni Fundraising for Reed volunteer, career network volunteer, and alumni local host. Emma lives with her partner in Denver, CO.
Peter D. Mostow, Philosophy/Religion '87, Mercer Island, WA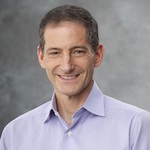 Peter is a partner in the energy and infrastructure practice of Wilson Sonsini Goodrich & Rosati, where his practice is focused on growing markets, helping new companies and financing assets in wind, solar, energy storage, energy efficiency and other sustainable technologies. Peter previously served as a partner at Stoel Rives, where he chaired the renewable energy practice. Before that he was a law clerk for the Hon. Betty B. Fletcher in the U.S. Court of Appeals for the Ninth Circuit in Seattle. Peter earned a B.A. in philosophy/religion from Reed College in 1987 and a J.D. from Yale University in 1993. He also was a Fulbright Scholar in philosophy at J.W. Goethe Universität in Germany. He has been a member of the Reed Campaign Committee—Seattle, a career services volunteer, a Working Weekend mentor and panelist, and a member of his class reunion committee. Peter serves on the boards of Northwest Energy Coalition, Distributed Wind Energy Association, and Center for Resource Solutions. He also has served on the American Bar Association Energy Facilities and Siting Committee (vice chair), Governor's Carbon Allocation Task Force (Oregon), National MS Society of Oregon board, Legacy Health Systems institutional review board, Oregon Genetic Privacy advisory committee, and as a volunteer attorney for Sponsors Organized to Assist Refugees. Peter and his wife Leigh Hardiman live in Mercer Island, WA.
Kelly M. Reed, Anthropology '13, Sacramento, CA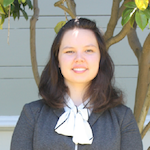 Kelly is an auditor for the California State Auditor's Office, the mission of which is to promote the efficient and effective management of public funds and programs by providing independent, objective, accurate, and timely evaluations of state and local government activities. She earned a B.A. in anthropology from Reed College in 2013 and an M.S. in criminology from Northeastern University in 2015. Kelly worked as an orientation coordinator while at Reed. She lives in Sacramento, CA.
Nominations Committee for 2018—2019
Jay Hubert '66
Paapa hMensa '15
Melissa Lewis '13
Richard Roher '79
Lisa Saldana '94
The nominations process may be viewed here in the constitution. 
Visit the Alumni Board page for the full list of Alumni Board members.