Travel Study
Travel Study is a project of alumni engagement that provides Reed alumni with the opportunity to learn while traveling to various locales. Trips are often led by a Reed professor or staff member who has expert knowledge of the place being visited and/or the topic being discussed.
If you choose to purchase travel insurance for any Reed trips, consider choosing Meyer and Associates at the link provided. You can learn more about the policies here or by calling 800-635-7801. However, you are free to use any insurance company you like for travel insurance, if you wish to purchase it.
For any questions about these trips, email alumni@reed.edu.
Upcoming Trips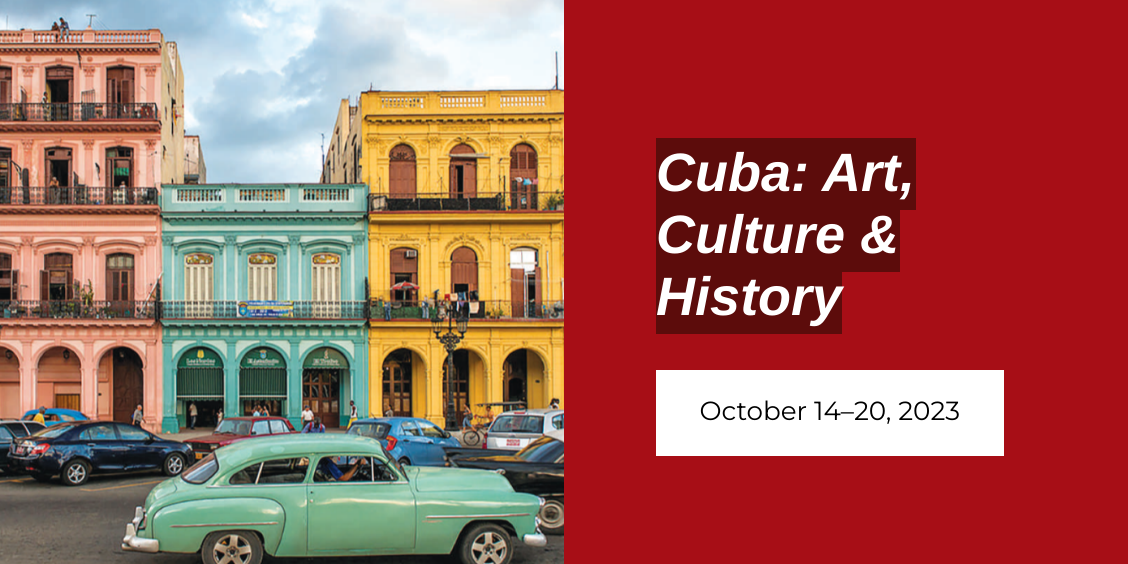 Join Professor Pancho Savery in Cuba to experience a timeless yet rapidly evolving Cuba on a behind-the-scenes travel program—exclusively for Reed College alumni and parents—this October 14–20, 2023.

With our home base in Havana, Cuba's vibrant cultural and creative hub, we will delve into the fascinating history, politics, and economy of the Cuban people. I've led journeys to this marvelously rich country before, and I'm eager to share my insights on the communities and cultures that make Cuba so rewarding to explore.

Trip highlights:
ENGAGE in intimate discussions at the homes and studios of artists.
DELIGHT in a curator-led tour at the National Museum of Fine Arts of Havana, with its impressive collection of Cuban artworks and international masterpieces.
MEET the thought leaders who are shaping Cuban society, including the former Deputy Minister for Foreign Affairs, who will share profound insights on Cuban politics.
VENTURE to the picturesque Cuban countryside for a behind-the-scenes tour of a beautiful tobacco plantation led by its farmers. 
DELVE into the life of Ernest Hemingway at Finca Vigía, the house where he lived for 20 years, with a glimpse of his famous fishing boat Pilar.  
View the brochure and register today!
Travel Inquiries
To sign up to receive information about one or more trips as it becomes available, please email Alumni Relations at alumni@reed.edu.