Alumni Board
About the Board
Committees
Running for (Alumni) Office
Resources and Bylaws
About the Board
The Alumni Board is Reed's national volunteer board of directors whose purpose is to direct the alumni association's goals, programs, and services, and represent alumni in the broader Reed College community.
Upcoming Board Meetings
September Meeting: Saturday, September 15, 2018 at TBD  (Forum for Advancing Reed)
November Conference Call: Saturday, November 10, 2018 at 10 a.m.
February Conference Call: Saturday, February 16, 2019 at 10 a.m.
May Conference Call: Saturday, May 4, 2019 at 10 a.m.
June Meeting: Friday, June 7, 2019 at 6 p.m. (Reunions)
Executive Committee meetings take place on the fourth Monday of each month.
Board members
Click on any board member's name to view their contact information. Please note an IRIS login is required to view this information.
Executive Committee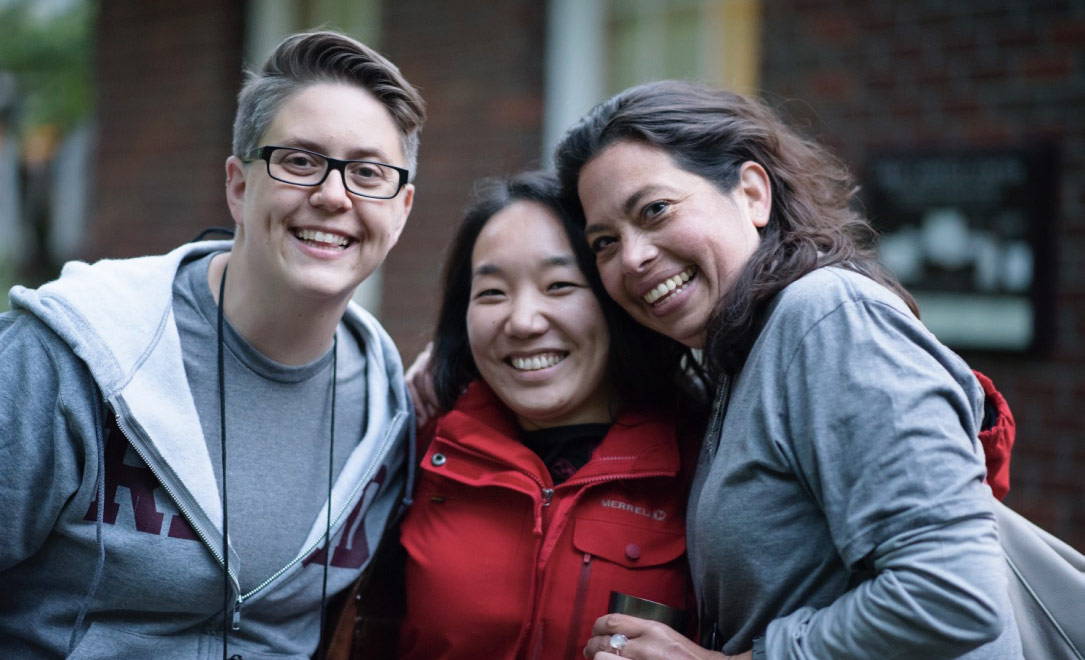 At-Large Members
Board Committees
Committee for Young Alumni (CYA)
Through structured, proactive engagement, the Committee for Young Alumni assists Reed students to prepare for graduation or departure from the college and supports their first post-Reed decade. CYA will continually deliver resources to strengthen our alumni network through close integration with college staff, other Alumni Board committees, the chapters, and Alumni Fundraising for Reed.
Diversity and Inclusion Committee (DIC)
The Alumni Board's Diversity and Inclusion Committee is committed to engaging and supporting Reed community members from historically underrepresented groups. By recognizing the complexities of identity, diversity, and privilege, we strive to engage fully all alumni. 
Reed Career Alliance (RCA)
RCA is an initiative for alumni to support the career development of current students, recent graduates, and mid-career graduates through mentoring and experiential-learning opportunities. Learn more about Reed Career Alliance
Nominating Committee
The nominating committee selects five new at-large members of the alumni board who will serve three-year terms. Committee members are the immediate past president of the alumni board (chair), the current president, and three non-members of the alumni board.
2018–19 Nominating Committee Members:
Running for (Alumni) Office
To nominate yourself or another Reedie for Alumni Board, email alumni@reed.edu. Please include your name, the name of the person you are nominating, and a short description of why they should be part of the Alumni Board. The nominating committee is responsible for selecting the nominees who will become members of the Alumni Board.
If you are interested in being part of a Chapter steering committee, contact the Chapter Chair to learn about the nomination process for their chapter steering committee, as it varies from chapter to chapter. Click here to find a chapter near you.
Resources and Bylaws
Alumni Board Constitution and Bylaws
Learn more about the 2018 proposed changes to the Alumni Association Bylaws and Constitution.