Camp Westwind: October 4-6, 2019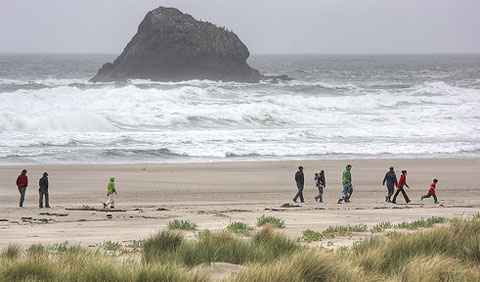 Photo by William Aegerter '85


From the early 60s through the early 90s, Reedies spent a weekend in the fall enjoying surf, sand, the talent show, green eggs and ham, and the unique setting that is Camp Westwind on the Oregon coast.  The tradition has continued since 2002 with a family friendly approach.

This event is sponsored by the Portland alumni chapter and the college, but it is open to Reedies from all over. Join in the new, expanded tradition October 4—6, 2019!
Learn more about Camp Westwind
Registration will open in early June, 2019
Partners and children are welcome to attend this event. Unfortunately, Camp Westwind is not easily accessible for those using mobility devices; it is possible (beach access is definitely not accessible), but we are committed to reasonable accommodation and will do our best to help. If you have any dietary restrictions, please register early and let us know what they are so that we can plan accordingly.
Cabins will be preassigned. If you would like to share a cabin with a specific person or family, please let us know. We will do our best to accommodate your request.

Join us—whether you are coming from Portland, New York, Kansas, or Florida—and enjoy the start of fall with past and future Reedies, friends, and family at Camp Westwind. If you have any questions, please contact us at alumni@reed.edu or 503/777-7589.
The Westwind Weekend XVII Planning Committee
Joel Cherney '97
Johanna Colgrove '92
Nora Leibowitz '93
Claire Dennerlein Manson '02
Ron Marsh '83
Ismail Pekin '99
Jim Quinn '83
Abbie Spielman '82
Pricing:
Through July 14:

$162 Adults
$108 Young Alumni (Class of 2010—2019)
$108 Teens (13—18)
$76 Children (3—12, those under 3 are free)
July 15 through September 8:
$180 Adults
$120 Young Alumni (Class of 2010—2019)
$120 Teens (13—18)
$85 Children (3—12, those under 3 are free)
Starting September 9:
$230 Adults

$170 Young Alumni (Class of 2010—2019)
$170 Teens (13—18)
$145 Children (3—12, those under 3 are free)
The cost includes food, lodging, and round-trip transportation from Reed.
Schedule for the weekend:

Friday: Load bus and depart Reed mid to late morning. Boat crossing. Unpack. Unwind. Explore.
Happy hour, dinner, music, and campfire
Saturday: Breakfast. Beach walks. Lunch and nature hikes. Music. Reading. Games.
Happy hour, dinner, talent show, more music, campfire
Sunday: Breakfast. Morning walks. Clean up. Lunch. Depart. Bus to arrive back to Reed on Sunday late afternoon.
Registration opens in early June
The 2012 weekend was graced with gorgeous weather; check out photos by Ben Salzberg '94.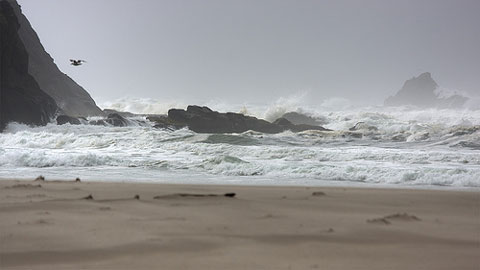 Photo by William Aegerter '85