Westwind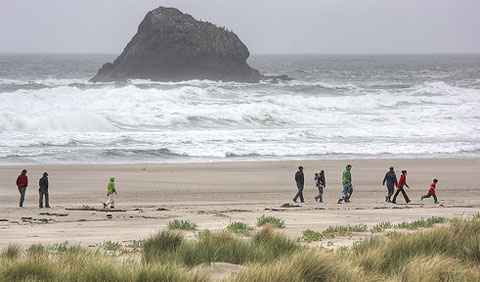 Photo by William Aegerter '85


COVID-19 update
Westwind weekend is scheduled for October 8–10, 2021, but due to the unknown circumstances related to COVID-19, we are holding off taking reservations. We will update this webpage when we have more information. Please check back for updates.
Westwind: October 2–4, 2020
From the early 60s through the early 90s, students at Reed spent a weekend in the fall enjoying surf, sand, a talent show, green eggs and ham, and the unique setting that is Westwind on the Oregon coast. Reed alumni revived the tradition in 2002 with a family-friendly approach.

The weekend is sponsored by the Portland alumni chapter and the college, but it is open to Reedies from all over. Join in the new, expanded tradition October 2–4, 2020!
Learn more about Westwind
Registration opens in June.
Stay in the know! Check out the Reedie Westwind page on Facebook.
Partners and children are warmly encouraged to attend.

The weekend begins at Reed where we will board buses to travel to the coast and meet the Westwind barge, which will ferry us across the river. Should you choose to drive yourself, there is limited public parking at Knight County Park. If you miss the ferry, you'll need to hike to the camp (2 miles).
Westwind is a classic summer camp set up—rustic cabins with bunk beds, a lovely central bath house with real toilets and hot showers, and a main lodge that is warm and dry with plenty of space for hanging out. There is no cell phone or wifi service available once you cross the river. There is, however, more than a mile of unspoiled ocean beach to walk along.
Everyone attending Westwind is expected to sign up for at least one volunteer shift during the weekend. This helps keep our costs low, the dishes clean, and food prepared. Single parenting or have other issues that may preclude you from helping out? Get in touch, and we can figure something out.
Cabins will be preassigned and sleep 9–16 people. If you would like to share a cabin with a specific person or family, please let us know. We will do our best to accommodate your request.
Unfortunately, Camp Westwind is not easily accessible for those using mobility devices; it is possible (beach access is definitely not accessible), but we are committed to reasonable accommodation and will do our best to help. If you have any dietary restrictions, please register early and let us know what restrictions are so that we can plan accordingly.
Join us—whether you are coming from Portland, New York, Kansas, or London—and enjoy the start of fall with past and future Reedies, friends, and family at Westwind.
Want to get more involved in making the weekend a success? Or have more questions about the weekend as whole? Please contact the alumni office at at alumni@reed.edu or 503/777-7589.
Join us,
The Westwind Weekend XVII Planning Leaders
Claire Dennerlein Manson '02
Paul Manson '01
Jim Quinn '83
Tom Wunderbro '03
The 2012 weekend was graced with gorgeous weather; check out photos by Ben Salzberg '94.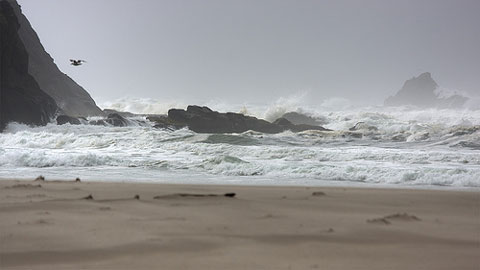 Photo by William Aegerter '85