Reed Career Alliance
The Reed Career Alliance (RCA) is a committee of the Alumni Board that supports alumni in the development of meaningful careers post-Reed.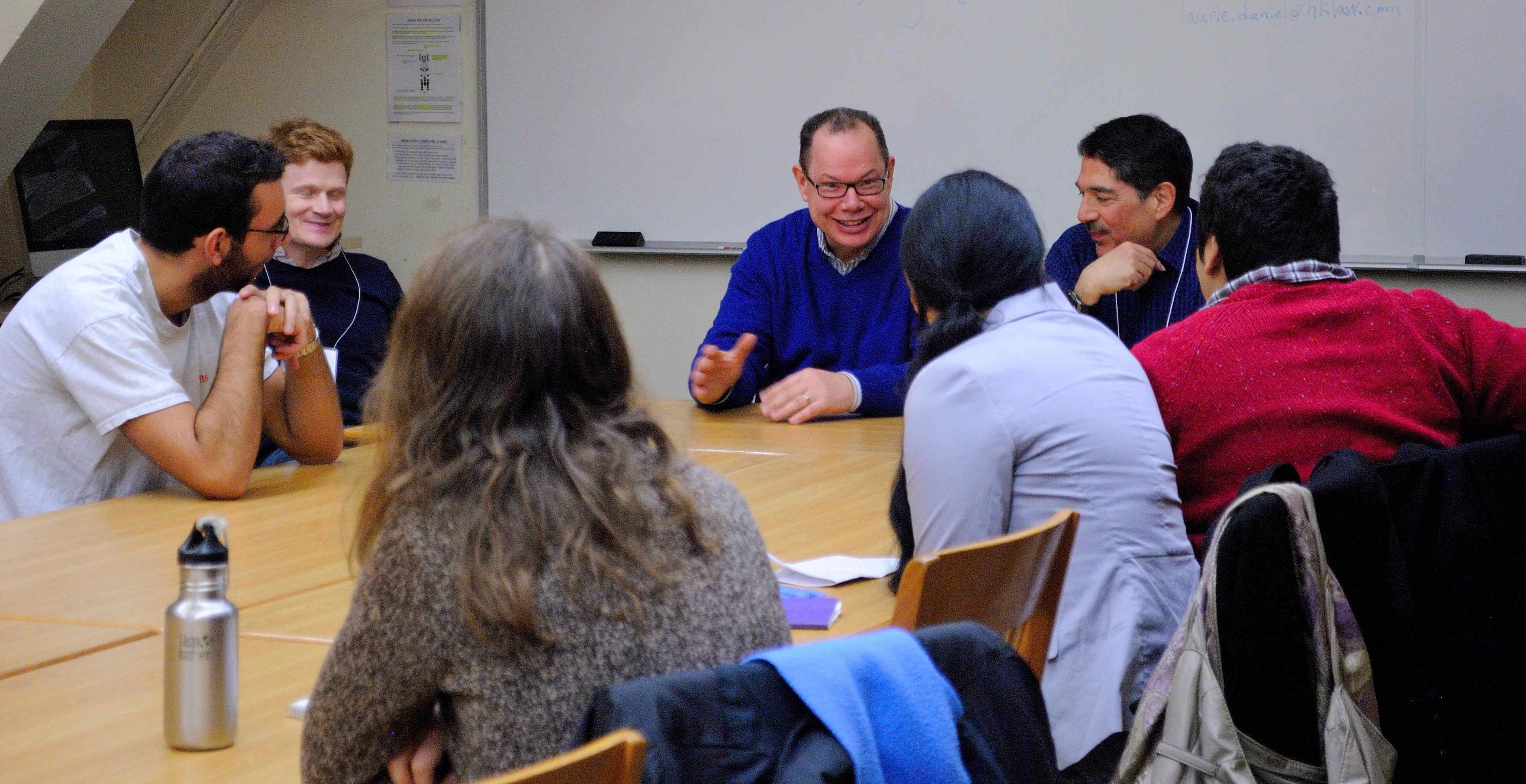 RCA's alumni volunteers pick up on the work of the Center for Life Beyond Reed, which focuses its on-campus resources to current students and alumni who are entry-level and emerging professionals. RCA advocates for career assistance for all years of alumni, be it mid-career, retiring, changing careers, or just starting out. RCA is made up of alumni volunteers and several Alumni Board members, and is currently led by Govind Nair '83.  
Reed alumni may well be other Reedies' secret weapon in navigating the working world. Reedies' career paths may feature textbook examples of reaching professional milestones or wonderfully unlikely tales of unconventional routes to professional success. Whatever the career story may be, Reedies can glean lessons, tips and plenty of good advice, thanks to the growing number of alumni who are happy to share their experiences, time, and connections.
We encourage you to view the resources below for either advancing your own career, or for helping others in their journey. Want to serve as a volunteer on RCA? Email the Alumni Programs and Annual Fund office to get connected.
Alumni Career Coaches
Our pool of volunteer Career Coaches offer flexible coaching to any alumni who would like help. They can help with questions about Reed resources, provide a welcoming introduction to existing professional networks our great Reed community offers, review resumes, or brainstorm career questions.
Are you looking for some help as you transition into a new job or change career paths entirely? Complete this form to let us know about yourself and how Career Coaches can help you.
Want to be an alumni Career Coach? Complete this form to join our team!
Are you a recent alum who hasn't quite figured out what to do, career-wise? Then the Committee for Young Alumni's Communities of Purpose Pathfinder Initiative is for you! Find out more here.

Reed Career Resources
The following resources are great ways to connect to other Reedies working in your (potential) field:
Career Advancement Resources through CLBR
The Center for Life Beyond Reed offers the following career advancement resources to alumni:

Handshake is the jobs database tool that Reed (and 700 or so other universities and colleges worldwide) uses to get opportunities in front of students and alumni. There are jobs and paid fellowships ranging from first year to post-doc, with a lot of masters level opportunities, too. Recent alumni already have accounts that can be accessed with their IRIS credentials. You can find out more about Handshake on the CLBR Handshake page. Email B Hunter for search suggestions, and Beyond Reed for technical problems.
Applying to nationally competitive fellowships for which alumni are eligible (email CLBR Fellowships.)
Graduate school, professional school, and fellowship advising, as well as career advising for entry-level and emerging professionals (make appointments in Handshake and email Beyond Reed with any questions.)
Assistance with using Reed resources to find career connections, including the Alumni Directory and Handshake jobs database.
Student Mentoring
Looking to mentor current Reed students? The following are a few opportunities for alumni to mentor or connect with Reed students:
Reed Alumni Connect: Contact Reedies when they graduate and offer them support as they transition into the real world. Email Alumni Programs to volunteer today.
Hire a Reedie:

Post a job to

Handshake

, Reed's jobs database, to hire a student or recent graduate.

Alumni Directory Update: Indicate how you're willing to help current students (and update your work experience and contact info) via the Alumni Directory info update.
Offer a paid internship or externship: Post internships or externships in Handshake. Email the Center for Life Beyond Reed with any problems.
Offer a job shadow: Visit CLBR's job shadow page to find out more.
Contact
Contact Alumni Programs with any additional questions you may have regarding career services available to alumni.