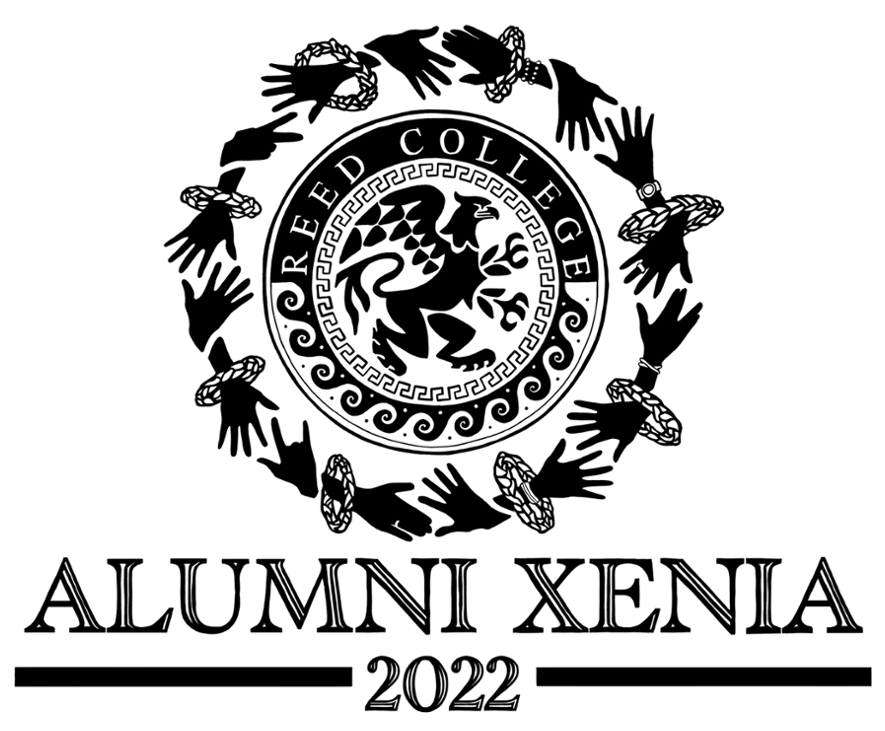 Alumni Xenia
2022: It's About Timê
The Alumni Board launched the Alumni Xenia initiative in 2021 to demonstrate how Reedies all over the world are interconnected through their shared values and commitment to community engagement, philanthropy, and acts of kindness. The 2022 Alumni Xenia initiative ended on January 31, 2022. We are so grateful to all our incredible particpants this year! See and learn about some of them below and all the good work they are up to. 
Alumni Xenia 2022 T-Shirt Design
Designed by current student Milo Martinez '24. 

Alumni Xenia Photos
Reedies all over the globe doing what they can to help their communities. Check out the 50 most recent photos below (click on each photo to read its description). See the entire Alumni Xenia photo album here.