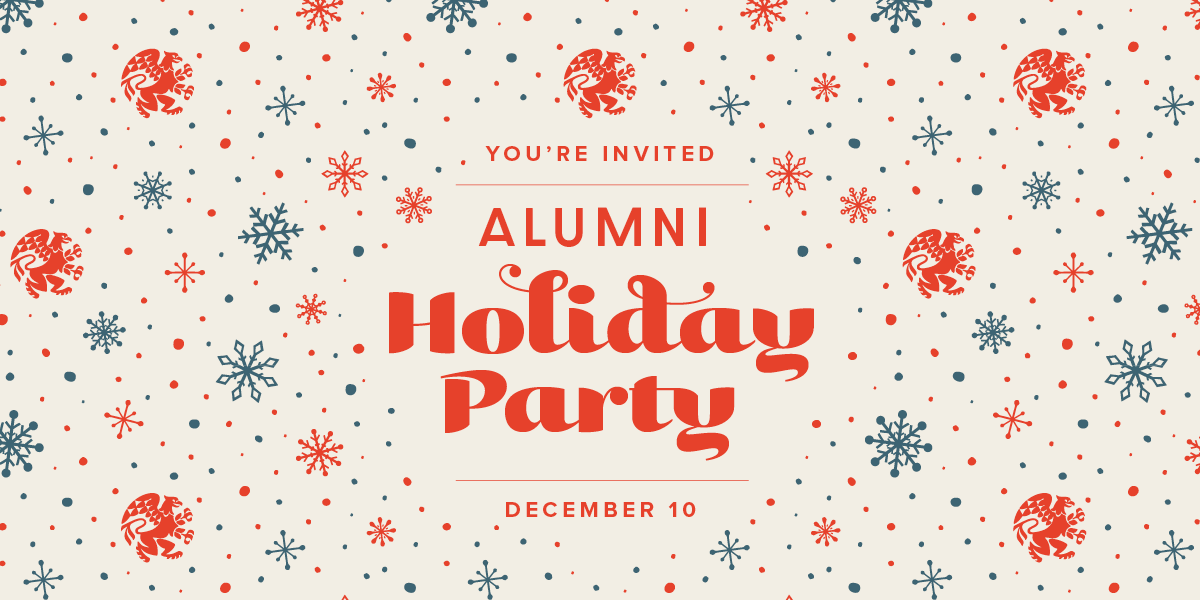 The Reed Alumni Holiday Party is sold out!

The Portland Alumni Chapter cordially invites you to celebrate the holiday season with a holiday party! 


Enjoy treats with friends, reminisce about Reed and olde holiday traditions, and rejoice with the Boar's Head Singers and festivity!

Date & Location


Saturday, December 10

4:30–6:30 p.m.

Student Union

Kaul Auditorium is being renovated, and Reedies will be using the Commons for reading week, so this year's event is being held in the Student Union.

Schedule of Events 4:30 p.m. Light bites, and cash bar
5:30 p.m. Boar's Head Procession*
5:45 p.m. S'mores bar and treats
6:30 p.m. Farewell
*Not familiar with the Boar's Head Procession? Here you go.

What to Wear
We're back inside this year, so wear your festive clothes, kilts, and sequins!
What to bring
ID (if purchasing 21+ over drinks).
Parking & Access

Park in the West or North Lots for the easiest access to the Student Union
We'll have comfortable seating, and standing room 
Accessibility questions? Please contact the alumni relations office.
Bites & Bevs
We'll provide light bites, a s'mores bar, and a selection of festive drinks. Wine and beer will be available for purchase and require ID. Due to the limitations of Reed's OLCC license, please refrain from bringing alcohol from home.
If you have questions please contact Alumni Relations at
alumni@reed.edu
or 503-777-7589.